NC–RL Zig–Zag Servo
Feeder Series
Part Photo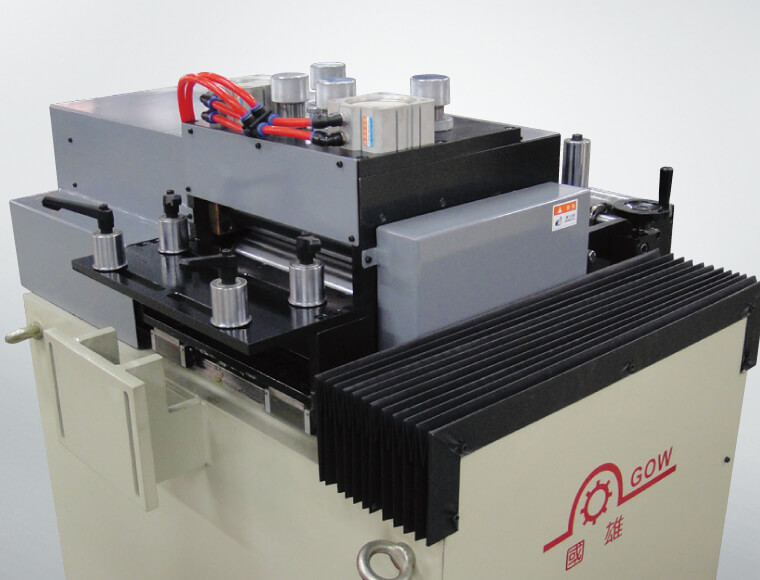 Specialty
Air release
Material cost saving
Height stability
Special software program demand
High efficiency
Feeding accuracy
Customer demand
Action method

Servo Control System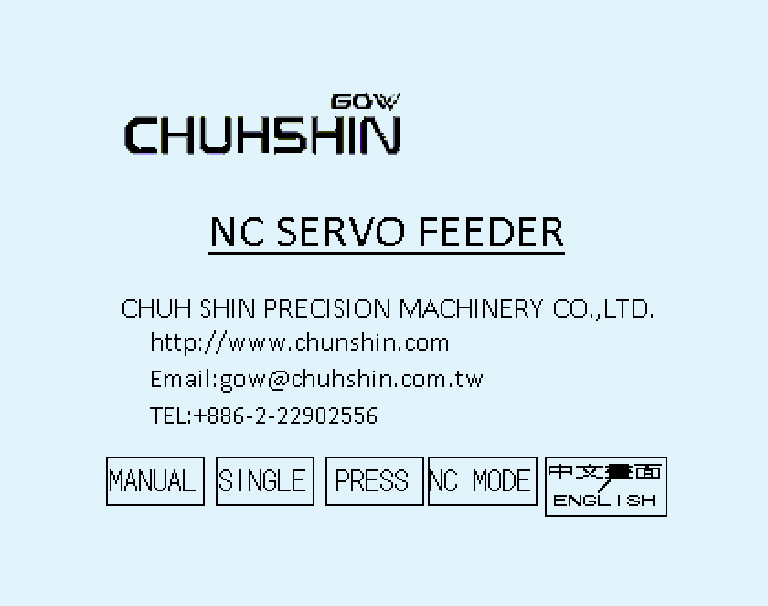 Main menu:Can choose Chinese and English language menu.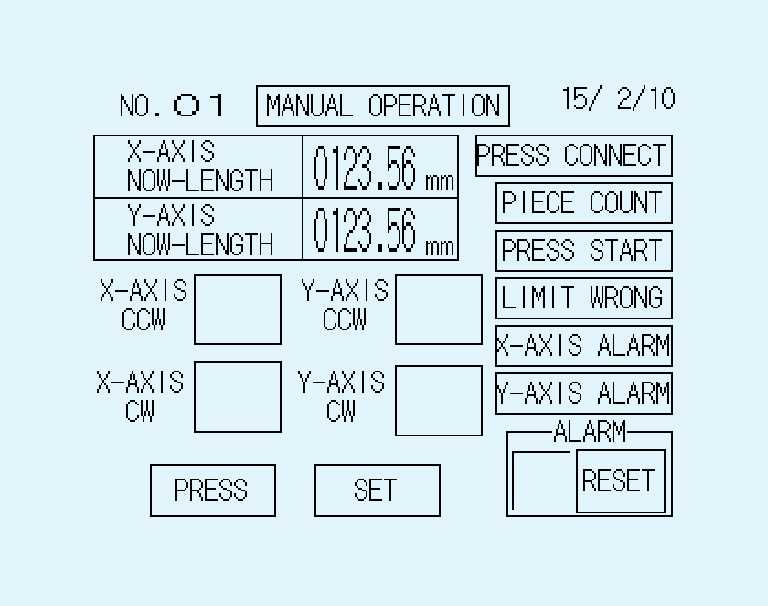 Manual Mode:For stamting testing run purpose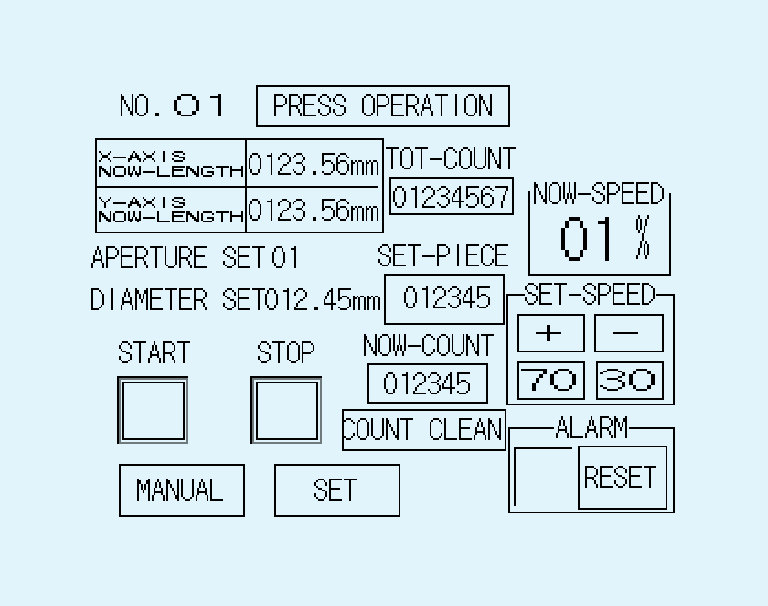 Press Mode:Continual operation mode under press control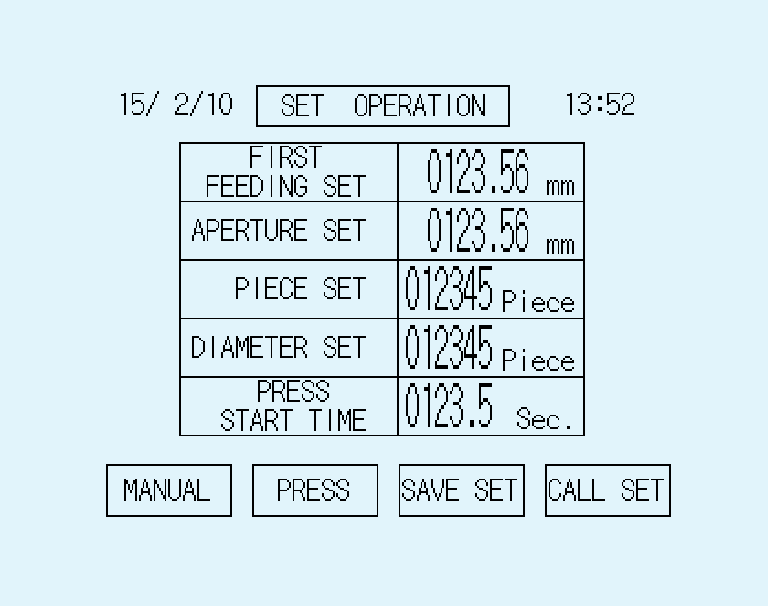 Material length setting
High rigidity mechanical structure design and work with Mitsubishi servo control system to ensure the feeding accuracy.
Friendly operation by adopting Human Machine Interface control.
Programmable multi-pitch setting function to support the different feeding length and feeding frequency requirement.
Auto feed monitoring function which can be a safety operation when the unit interlock with press stamping operation.
Applicable for selecting the optional 4 feeding rolls to meet the thicker material request, to ensure the feeding accuracy.
Zig – Zag motion feeding feature is to achieve the material cost saving and that is performing better than the conventional feeders.
The unit is made under the one-piece body construction design and adopting the linear slide rails, ball screw driving device to achieve the highest working stability.
NC–RL Zig–Zag Series + Uncoiler
Specifications
View PDF
NC–RL Zig–Zag Series
Modle
NC-200RL
NC-300RL
NC-400RL
NC-500RL
NC-600RL
Width of Material (mm)
200
300
400
500
600
Thickness of Material (mm)
0.1 ~ 3.0 (Option: 4 or 6)
Feed Roll Up (mm)
112 x 1 (Pu Roll)
Work Roll Down (mm)
112 x 1
Servo Motor (kW)
2
2
3.5
5.0
5.0
Speed (spm)
0 ~ 9999.99
All Specifications, dimensions and design characteristics shown in this catalogue are subject to change without notice.
Standard Accessories
5.7 "Mitsubishi Touch panel
Zig-Zag motion controlled by servo motor system; Linear slide rails/2 pieces; Boll screw/1 piece. Programmable for 5 rows movement control.
PLC controller - Mitsubishi (Made in Japan)
NC servo controller - Mitsubishi (Made in Japan)
Feeding rolls air release
Optional Accessories
Gear box driven type device.
(Applicable to material thickness above 3 ~ 4 mm)
Special software demand.
Four feeding rolls set unit with gear box driving device.
(Applicable to material thickness above 5 ~ 6 mm)