3 IN 1 NCL
Uncoiler / Straightener / Feeder Series
3 IN 1 NCL–DH
Twin Type Uncoiler / Straightener / Feeder Series
3 IN 1 NCL
Wide Material Uncoiler / Straightener / Feeder Series
Specialty
Saving space over 60%
Height efficiency
Feeding accuracy
Height stability
Height precision
Servo Control System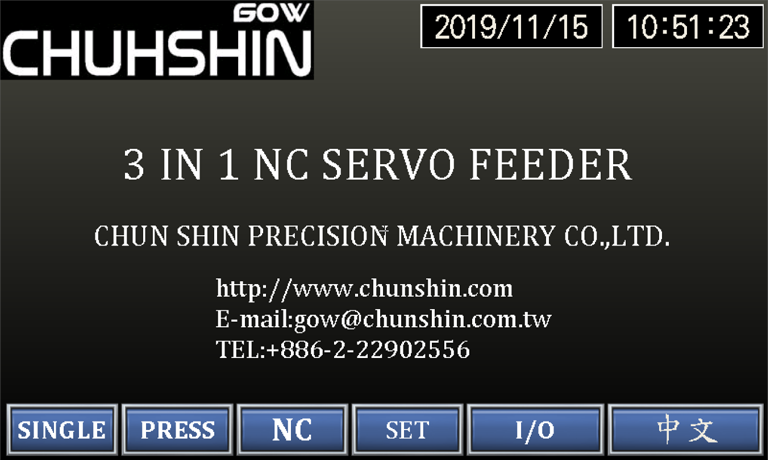 Main menu : Can choose Chinese and English language menu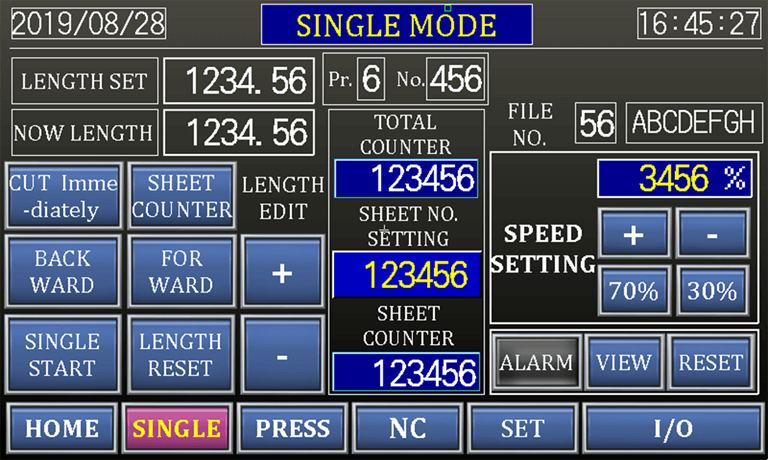 Single Mode : For stamting testing run purpose and Single safe mode operation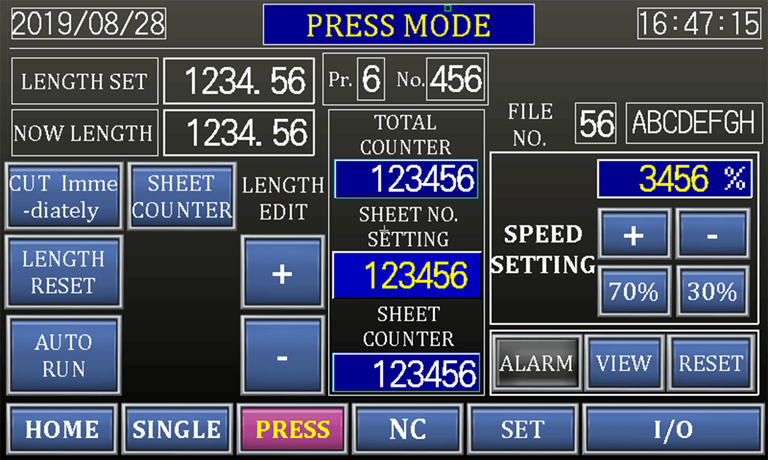 Press Mode : Continual operation mode under press control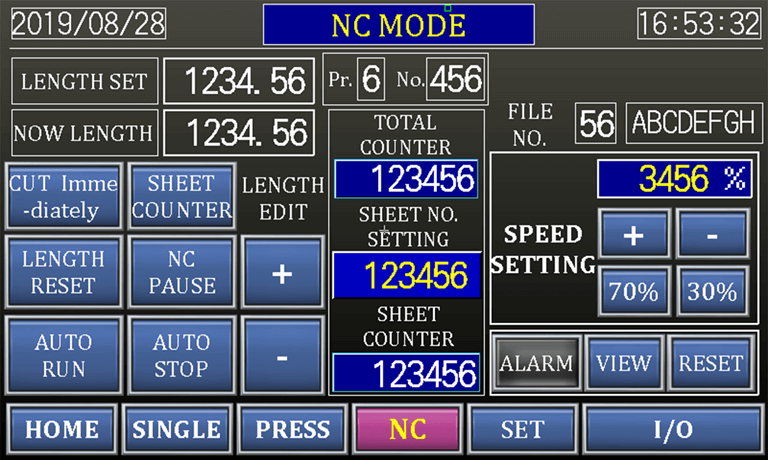 NC Mode : Continual operation mode under feeder control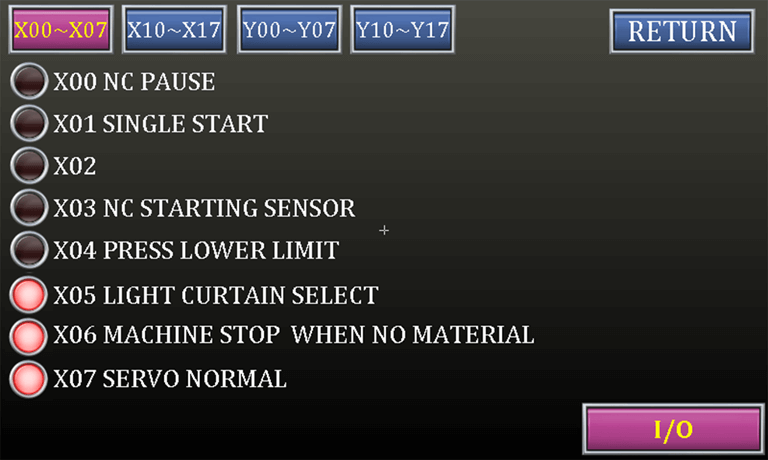 I/0 MONITORING SCREEN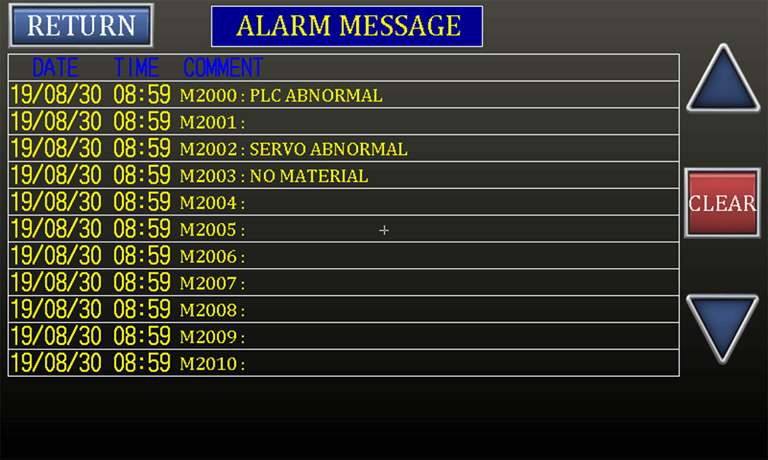 ALARM MESSAGE SCREEN
Programmable Multi - Pitch Setting
Material length setting: Applicable for multi-feeding length setting requirment.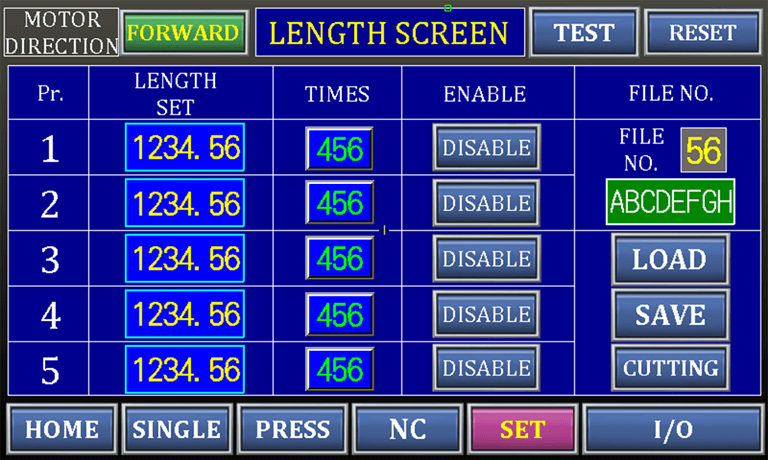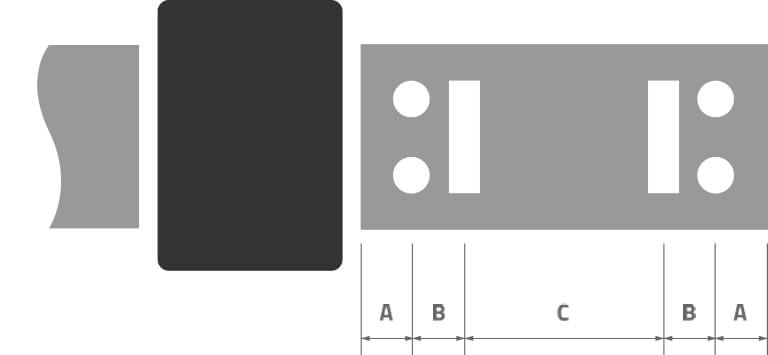 Save Memory Function This function
This function can record feeding length value to save or recall, and it is cooperation with dies number to record memory.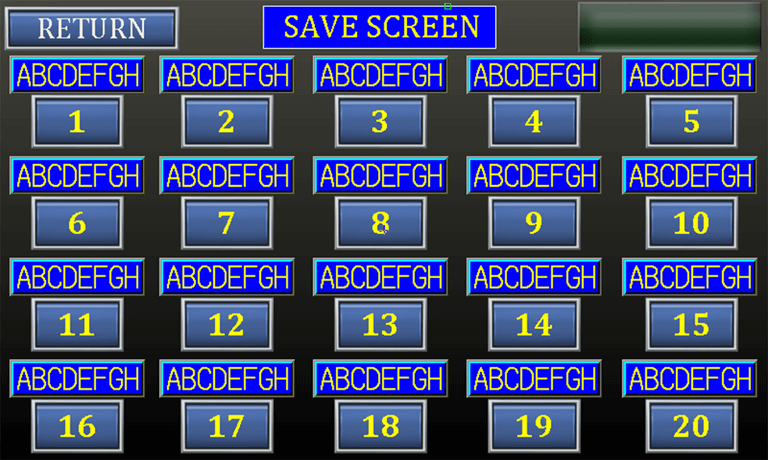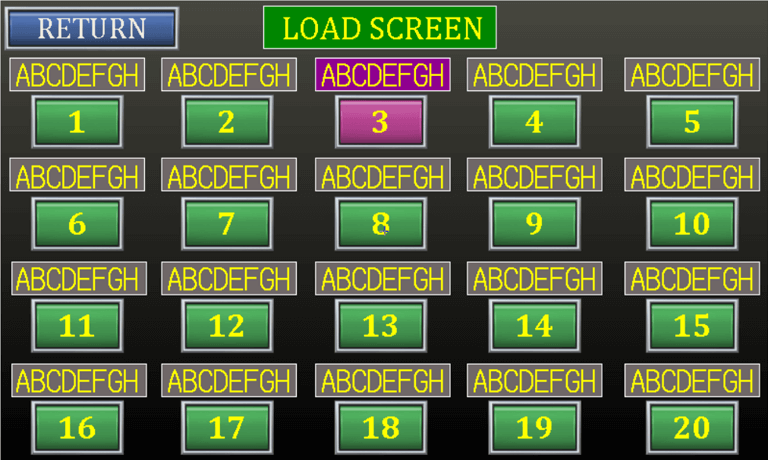 New concept and design reduces space requirements.
High rigidity mechanical structure design and work with Mitsubishi servo control system to ensure the feeding accuracy.
Friendly operation by adopting Human Machine
Interface control system.
Auto feed monitoring function which can be a safety operation when the unit
interlock with press stamping operation.
Feeder rolls and straightener rolls have undergone special heat treatment of HRC 60° for high precision leveling, rolls surface chromium-plating and then ground, high hardness, high wear-resistant characteristic and long service life cycle.
Uncoiler hydraulic expansion design makes the job
more efficiently.
Collocation twin type uncoiler and coil car, save
loading coil time increase efficiency.
Standard Accessories
Programmable multi – pitch setting with cutting signal output function.
( Cutting signal output function is able to control the cutting device. )
HMI touch screen control panel.
2 points micro adjustment ( Attached with dial gauge )
Straightener work rolls air release.
Motor drive uncoiler with inverter control.
Uncoiler photoelectric sensor control unit.
Uncoiler hydraulic mandrel expansion device.
Manual coil guide.

Snubber arm.
Carry over guide.
Carry over clamp. (Applicable to NCL4 above)
Peeler.
Pre – bender. (Applicable to NCL4 above)
Optional Accessories
Coil car (Coil loading assisting device).
Motorized pass line high adjustment device.